Overview
A session on 'Setting Up Your Algorithmic Trading Desk' was conducted at NUS Business School, the National University Of Singapore by QuantInsti on 20th October 2018 as part of the Quantitative Finance series 'Quantitative Finance 101' by the NUS Investment Society.
Nitesh Khandelwal (Co-founder and CEO, QuantInsti) imparted knowledge of the Algorithmic Trading domain and explained how one could set up an Algorithmic Trading desk amongst other key topics, followed by an interactive Q&A session.
About The Event
QF101 is an annual event held by the NUS Investment Society, with the aim of introducing the audience to the basics of Quantitative Finance. Moreover, we have invited QuantInsti, the pioneer training institute for Algorithmic and Quantitative Trading, to talk about the process of setting up an Algo Trading Desk. Everyone, regardless of prior background knowledge, will stand to benefit from this one-day crash course!
About The Speaker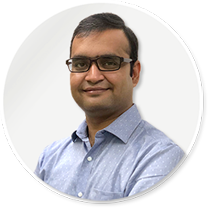 Nitesh Khandelwal (Co-founder and CEO, QuantInsti)
An electrical engineering graduate from IIT Kanpur with a postgraduate degree in Management from IIM Lucknow, Nitesh Khandelwal started his career in the Banking sector on the treasury side. After a brief stint in a proprietary trading firm as a lead, he co-founded iRage in Mumbai. Today, iRage is a leading player in the Algorithmic Trading space in India. Later, when Nitesh moved to Singapore, he set up a trading business to trade across the global exchanges.
In 2016, he shifted his focus to QuantInsti ® as its CEO. QuantInsti ® continues to work towards bringing knowledge and access to scientific & technology oriented trading to the masses across the globe and has already been helping its users from 130+ countries in achieving the same.
About The National University of Singapore (NUS)
The National University of Singapore (NUS) is an autonomous research university and the oldest institute of higher learning (IHL) in Singapore. It is the largest university in the country in terms of student enrollment and curriculum offered. Its achievements and influence in global research and education have made it one of the world's most prestigious universities. The university counts among its alumni four Prime Ministers or Presidents of Singapore and two Prime Ministers of Malaysia.
Event Photos