By Nitin Thapar
Technology moves at a startling speed and it has been the same case in the algorithmic and quantitative trading domain. Traders around the world are making use of Machine Learning, Artificial Intelligence, Blockchain, Neural Networks, Deep Learning and similar techniques to execute their trades. One of the key factors to benefit from the ever-changing trend in technology is to learn the impact of the evolving ways that other traders use and learn from their mistakes.
Unlike most domain, there is a lot more to Algorithmic Trading. Mere blogs and articles cannot help you to get started with your algorithmic trading practice. You need to be up-to-date about latest news, strategies, research papers, data sources, algorithmic trading platform and much more.
Unsurprisingly, there are many portals available to answer all your questions but the question is, how credible can they be?
I did a research on this with a small group of subject matter experts and discovered that every once in a while there is a website that makes us stop and think. This can be because of the quality of information that is available on that website or an innovative approach that can help add value to our knowledge base or just a unique learning experience; we all know what it's like to stumble across a masterpiece.
I have categorized these websites into 6 different categories:
Blogs & Quantitative Trading Strategies
Research Papers
Self-Paced Learning Portals
Market Data Sources
Programming Resources
These websites can be a catalyst in your journey of becoming a successful algorithmic trader.
Ready to dive in and learn something new today?
Let's go!
Blogs & Quantitative Trading Strategies
One of the most important steps for building a strong base in algorithmic trading is to know what experts are talking about and understand how they design their trading strategies. This category caters to some of the top resources for getting started, trading strategies, technology, trends, project work, career advice, algorithmic trading platform, events, news and websites by influencers.
In addition to this, I will be taking you through some of the sources that offer ready-to-use trading strategies.
Sub-category: Content aggregator
Quantocracy is a curated mashup of algorithmic and quantitative trading blogs that aggregates some of the best articles available on the internet. They feature lots of thought-provoking and insightful articles from quant trading ideas to much more complex arguments in the quant trading domain.
Quantocracy is followed by a huge community of traders and is considered one of the best in business.
Under the 'Quant Mashup' section, you can follow some of the top-ranked readers which will help you narrow down your search to some freely available quantitative trading strategies.
Sub-category: Blog & Trading Strategies
We are a research and training institute with an aim to foster financial market professionals for the field of quantitative and algorithmic Trading.
Our blog page is best known for its high quality content, detailed summary of selected trading strategies drafted by market experts and a huge follower base.
The articles on our blog page are based around the broad level of categories including career advice, downloadable trading strategies, getting started with algorithmic trading, news, programming & trading tools, Python, R programming, trading platforms, project work, webinars and much more.
In addition to this, the 'Trading Strategies' category of the blog page lists around 71 websites which include articles that are highly circulated over the internet including some domains that are followed by a huge community of quants.
You can also check our Project Work EPAT™ category to access the collection of project work published by the students and alumni from their EPAT™ programme.
Sub-category: Blog
An open source hedge fund project which aims to create quant trading systems and operational structures. They host some good reads on hedge funds, book overviews, portfolio optimization and quantitative trading. The repository accounts to 56 posts (as of 15th Jan 2018) on their blog page featuring some top-notch articles.
Sub-category: Blog
KDnuggets™ is a leading site on Business Analytics, Big Data, Data Mining, Data Science, and Machine Learning. It has received over 50 awards/mentions as a leading publication. You can pick some great Machine Learning and Analytics based ideas for your trading strategy.
Sub-category: Blog
With a decent number of followers, this website hosts some good blog series and posts on the latest news. It also offers open scripts and other downloadable resources that can help you practice the strategies drafted in their posts. You can subscribe to their blog post and get notifications in case there is any new post.
Sub-category: Blog
A Securities & Exchange Commission (SEC) registered investment firm that pursues to tax-efficient, design affordable, separately managed accounts and index strategies for exchange-traded funds.
It is also one of my personal favorites when it comes to academic research-based insight posts and a load of test-based strategies. They have 3 books to their name based on value investing, empowering individual investors and momentum investing that you can purchase.
They have an amazing collection of white papers that are available at free of cost.

Sub-category: Blog
New York-based firm QuantConnect has been a well-known algorithmic trading service since 2011. They maintain a rich library of articles based on Quant Tools, Quant Interviews & Quant Math Libraries. The articles are short but up to the point.
The articles based on tools and algorithmic trading platform revolves around their services but there is a lot to learn.
In case you are interested in learning how to execute Algo trading on a platform, this is your go-to website.
Sub-category: Blog
Founded in 2012 by Michael Halls-Moore, QuantStart provides educational resources for potential and practicing quantitative analysts.
With over 200 tutorials and three highly popular textbooks, it is very rare for any quant to not follow this portal.
While length is important, length with top notch quality is what you are after. This is one of the areas in which QuantStart excels. Some of the most popular categories of articles include algorithmic trading, quant reading list, machine learning, time series, and python implementation.
Sub-category: Encyclopedia
Wholly owned by IAC (NASDAQ: IAC), Investopedia is the largest financial education website in the world. Like the name says it is the encyclopedia of the finance industry.
Investopedia is the go-to destination for investors who want to make smarter financial decisions. With a squad of data scientists and financial experts by its side, Investopedia offers trusted financial information for its 30+ million monthly visitors.
With a vast number of articles on anything and everything related to finance and stock trading, this one is on top of my bookmark list.
Sub-category: Influencer Blog
A famous practitioner and author, Dr. E. P. Chan is the Managing Member of QTS Capital Management, LLC. He is also a faculty member at QuantInsti for the EPAT programme and a popular financial blogger.
Dr. E. P. Chan is to algorithmic trading like Cristiano Ronaldo is to football. The trading community looks up to him and he is a role model for most of the aspiring algo traders out there. What better way to learn from him than his own website that covers information on the algorithmic trading platform, book reviews, posts on factor model and trading strategies.
Sub-category: Influencer Blog
An interesting blog which is all about the application of machine learning algorithms.
The website is managed by Dr. Jason Brownlee, a professional software engineer with multiple books to his name (including one bestseller), all about machine learning algorithms.
You can grasp some great ideas on the application of machine learning in predictive models by following this blog page.
Sub-category: Influencer Blog
This website is presented by Dr. Jonathan Kinlay who is the Head of Quantitative Trading at Systematic Strategies, LLC, a systematic hedge fund that deploys high-frequency trading strategies using news-based algorithms.
This forum features a lot of material on career opportunities, research work, trading platforms and trading strategies.
Sub-category: Influencer Blog & Trading Strategies
Kris Longmore is the founder of Robot Wealth. Kris's journey from novice to professional helped him successfully navigate the oceans of information to hone in on precisely what we need to know to succeed at algorithmic trading.
Another blog where trending topics and popular strategies are discussed in addition to a set of detailed guides on how to implement latest techniques to get the best results out of your trading strategies.
Sub-category: Trading Strategies
This is the place where geeks in the trading rooms get together and chat, discuss ideas and post their strategies.
You can access the complete list of threats without paying a penny or even signing up. The engagement level on the forum is very high which results in lots of ideas getting populated at one place. Basically a great opportunity to capture some interesting trading strategies.
Sub-category: Trading Strategies
This might look like a regular aggregator website or a wannabe scoop.it for developers using Python but the contributors have done a great job considering the relevance and curation of content posted on this forum.
You should be able to find at least 3-4 new quant finance based strategies on a daily basis.
Sub-category: Trading Strategies
Quantpedia is the encyclopedia of quantitative trading strategies. They have thousands of financial research papers listed on their website.
With a mission to process financial academic research into a more user-friendly form to help anyone who seeks new quantitative trading strategy ideas, they have 372 trading strategies listed on their website (as of 15th Jan 2018) out of which 307 are premium (paid) and 65 freely available strategies.
Sub-category: Podcast
Chat With Traders is build on a very interesting concept i.e. podcast with some of the most successful traders, market practitioners, retail grinders and many more. These podcasts are listed as episodes of conversations which makes it all the way more interesting. You can learn about the individual backstories, experiences, observations, strategies, lessons, struggles and victories of some of the most successful traders.
Sub-category: Podcast
Better System Trader helps traders with tactics and strategies from the market experts by filtering the best quality of information, which saves a lot of time. With their podcasts, traders get their most frequently asked questions answered, like:
Which are the trading strategies that actually work?
How can traders protect their investments in unexpected market fluctuations?
What are the trading tips and ideas from some of the top algorithmic and quantitative traders?
How to create and validate trading strategies?
Research Papers
Next, we move on to websites that offer some quality research papers based on topics related to Algorithmic and Quantitative trading. This research work will help you to learn from some original thoughts coming from credible sources.
RePEc is a collaborative effort of hundreds of volunteers in 94 countries to enhance the dissemination of research in Economics and related sciences. There are over 1,900 authors from 94 countries who have contributed about 2.3 million research pieces from 2,800 journals and 4,500 working paper series.
Though Economics is a very broad subject to explore the good news is that RePEc has a dedicated repository of research papers based on quantitative finance. I personally was mesmerized with the variation on subjects that they have covered, the initial expectation was to find complicated theories and strategy formulations but was glad to see that the research papers also covered some very basic topics such as market making, trading rules, sentiment analysis in theory, time series etc.
I am sure you will spend a lot of time on this amazing repository of downloadable research work.
Montgomery Investment Technology, Inc. of Camden, New Jersey, specializes in financial modeling research, software application development, custom programming, derivatives training seminars and valuation consulting.
If you don't have time to go through lengthy and complicated research-based papers, this is the website for you. Some short and basic concepts are beautifully explained for beginners who want to venture into algorithmic trading.
Some of the topics covered are SBP Valuation, Valuation Models, Data Collection and Parameter Estimation.
Academia.edu is a platform for academics to share research, monitor deep analytics around the impact of their research, and track the research of academics they follow.
Just like RePEc, Academia also has a dedicated repository of research work based on Quantitative finance which has more than 7200 followers.
Unlike the last two websites, this one would require the user to be well versed in the basic concepts of algorithmic trading.
Academia requires you to sign-up before you start accessing the research work on their platform.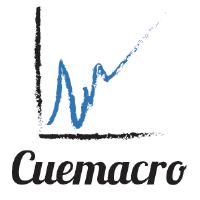 Cuemacro is a company focused on understanding macro markets from a quantitative perspective, in particular, currency markets. They have been engaged in Research Consulting / Writing bespoke quant research papers and developing bespoke models for clients.
One of their posts called 'Hundreds of quant papers/libraries from #QuantLinkADay' is a great collection of research papers/libraries for quants which is basically a one-shop-stop for all their quantitative finance based research work from the year 2017.
Self-Paced Learning Portals
I hope that you have discovered a treasure trove of websites on quantitative trading. Let us jump to some free courses available online with some of them giving you hands-on-experience on algorithmic trading techniques.
Quantra® is an e-learning portal that specializes in Algorithmic & Quantitative Trading. Quantra offers self-paced courses that are a mix of videos, audios, presentations, multiple choice questions and highly interactive exercises.
Quantra has been in news recently for all good reasons, including high quality courses released by them that will support your journey to become a successful Algo trader. Not to forget the recent release of 'Mean Reversion Strategies in Python' which is authored by Dr. E. P. Chan
Some of the free courses available on Quantra are:
Also known as OCW, it is a web publication of most of the MIT course content. Anyone can freely access the content and it is a permanent MIT initiative.
They have two freely available courses available on their website.
This course will help you to learn how to make good investment related decisions by acquiring in-depth knowledge of analytical thinking, mathematical derivation, and financial markets.
This one helps undergraduate and graduate students to the mathematical concepts and techniques used in the financial industry.

Founded by Stanford professors Andrew Ng and Daphne Koller, Coursera is a venture-backed, education-focused technology company that offers online courses in various domains.
They have some amazing courses that can also help you get online certification. I recently discovered that you can sign-up and enjoy the 7-day free trial account where most of the courses will be unlocked for you.
Here is a list of some of the relevant courses that you can access in the 7-day free trial account.
The course is designed for investors and money managers who want to acquire the skills required to design their own trading strategies.
This course will provide back test results for all the strategies in developed and emerging markets. The learner will also be taught scientific ways of back testing without succumbing to either look ahead (or) survival bias.
In case you are an investor or a money manager and are looking to develop skills that can help you develop and test your own trading strategies then this is the course for you.
Market Data Sources
The next step is to practice what you have learned before you start with the paper trading process you would need the market data to test your strategy. Here is a list of websites that offer historical and other data that can help you test your strategy.
Dukascopy provides Historical Data Feed including historical price data for a variety of financial instruments (e.g. Forex, Commodities, and Indices).
EODData is a leading provider of historical market data with easy to use download facilities at listed prices. You can automatically download daily updates containing end of the day quotes and intraday 1-minute bars.
One of the most common and widely used sources to get historical market data.
Just like Google Finance portfolios, Yahoo Finance allows its users to track a number of investments and create data visualizations based on the information (historical data).
Quandl delivers financial, economic and alternative data to over 250,000 people worldwide. Their customers include top hedge funds, asset managers, and investment banks.
You can get a massive 400 TB of database (tick resolution data library) for US Options, Fundamentals, Equities, Futures, CFD and Forex from 1998.
You can design strategies with their curated data library, spanning global markets, from tick to daily resolution. The data is updated almost daily so you can backtest on the very latest data possible.
Honourable mentions
Programming Resources
I was never planning to share any websites based on programming languages for trading but as and when I did my research and in discussion with the experts' team I was able to discover these hidden gems that can really help you to enhance your programming skills.
A blog aggregator that posts about content based on R programming.
The frequency is about 100s of posts per month which gives you a wide range of articles from your interest area to choose from. You can find articles based on trading strategies, R packages, tutorials related to R, R in machine learning and neural networks among other interesting reads.
If you are looking for something more specific to R in trading then this is the website for you. A blog that talks about the use of R in the context of trading and investment strategies.
Some of the popular categories on this blog page include data science, trading strategies and portfolio management.
The website was founded by a Quantitative Trading/ Investment expert with more than 15 years of experience with an objective to discuss the ideas of using R in the context of systematic investment strategies.

Another popular blog aggregator but unlike the last two, this one is based on Python programming. Best place for people who are looking out for resources for quantitative analysis in Python.
Majority of their articles are based on Python in machine learning, data science, quant finance and trading.
This blogspot is created by Jev Kuznetsov who is a researcher/engineer by profession and a part time trader.
Despite the low frequency of posts, you can scroll through some really good articles on trading strategies, backtesting ideas, Python based tutorials and some interesting tips and tricks that can help you optimize your trading strategy.
Jev brings his strong trading based experience and knowledge of programming (Python & Matlab) in the form of short but informative articles that can make you fall in love with algorithmic trading.
If you are a fan of backtesting in python programming, basic data analysis and big data in trading then Python For Finance will take you to the world of sophisticated techniques to optimize your portfolio, backtest your trading strategy and analyze your data.
Honourable mentions
DataCamp's Introduction to R and Intro to data.world in Python
That's all for now, I hope this collection of algorithmic and quantitative trading based websites will help you strengthen your skills.
Last, and certainly not the least, I would like to mention QuantInsti's Executive Programme in Algorithmic Trading (EPAT™) that equips you with the required skill sets via training modules like Statistics & Econometrics, Financial Computing & Technology, and Algorithmic & Quantitative Trading to be a successful trader. You can enquire about the programme here.
Did I miss any other top-notch resource on this list?
Which is your favorite algorithmic and quantitative trading associated website?
Let me know in the comments below.
Disclaimer: The views present in this article are based on personal experience and research alone. Avoid any claims or assurances for any kind of results or rankings in this article.
Next Step
Now that you have access to ample of resources to learn algorithmic trading. It's time to put your skills to test with help of our tutorial on 'How to Design Quant Trading Strategies Using R'.