The advent of algorithmic trading has rewritten the rules of traditional broking. With significant volumes on the exchanges now being traded with the help of sophisticated algorithms, it is imperative that traders should be fully aware of the trading platforms and algo trading softwares that would enable them to implement their strategies and remain competitive. Although India was not an early mover into the world of Algo trading, its popularity has been on a rise ever since SEBI allowed the usage of advanced technology to be followed by the equity markets. This has also created a need for algo trading software, tools, and platforms, which are being accessed by traders to perform the financial maneuverings.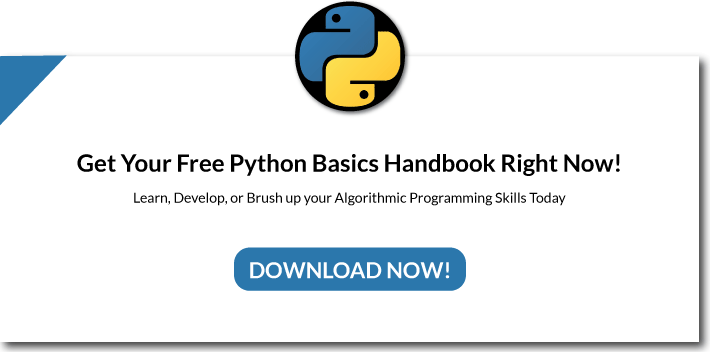 With many different trading platforms and tools available in the market, each claiming to be better than the other, a person who is testing waters in the field of Algo trading may be spoilt and confused by choice. Therefore, we at QuantInsti®, have compile a list of some of the most popular platforms and algo trading softwares that are being used in the market today (specifically for Indian equity markets), so as to level the playing field and give a clear picture to the users.
Algorithmic Trading Platforms
Omnesys NEST
It is a premier algorithmic trading platform. It is capable of executing several strategies like basket trading, order slicing, 2L and 3L Spreading. The platform is quite versatile in its operation and empowers brokers to trade across various asset classes like Equities, Derivatives, Currency and Commodities.
Image Source: Omnesys Nest Plus
Nest Plus is an automated trading API provided by Omnesys and allows trading in semi-auto mode to retail clients and full-auto mode to sub-brokers. The trading terminal can be customized to include Market Watch, charts, or news control bar.
NEST also comes along with a tool called Omnesys Nest Gate, that can be used to build extremely customized directional execution algorithms without writing a single line of code. It also has a real-time instrument and script based news provided in partnership with Dow Jones, which can be used judiciously by the traders for their decision making.
For the retail traders, NEST offers a whole range of products like Nest RMS (for risk management), Nest OMS (for order management) and NEST Trader IOB(for sell side brokers who execute large orders).
Presto ATS
Developed by Symphony Fintech, Presto ATS is a versatile and one of the most popular algorithmic trading platforms for automated trading in India in nearly all asset classes.
Operational in three modes such as live trading, paper trading, and Back Testing, Presto is FIX enabled and has a host of APIs to be connected to the Indian exchanges. The options are varied for APIs as they are available in Java, C#NET, and in HTML. Used extensively by institutional brokers, it is gaining popularity among the retail clients. The cost of licensing the software for an annual subscription is Rs. 25,000 with the option of single and multi-trading accounts.
Image Source: Symphony Fintech
For a comprehensive view on Presto ATS, you can also browse through the webinar of Mr. Praveen Gupta, CEO Symphony Fintech here.
ODIN
A flagship product by Financial Technologies, ODIN is a "multi-exchange, multi-segment front-office trading and risk management system", which features Order Management System (OMS), risk management, as well as third party API integration. It offers bulk order entry, heatmap, conditional ticker, and smart order routing while integrating news modules from Dow Jones and Heckyl. Like NEST, it also has Flexible API-based Integration as well as global FIX network connectivity.
Under the ODIN umbrella, institutional brokers use ODIN Institutional which offers them single console operations to accept the buy-side orders and is also FIX compliant. Recently, the ODIN platform has been made more robust with its ability to integrate with new exchange segments like MCX-SX equity and derivative segments, Universal Commodity Exchange (UCX) commodity futures segment and in the primary market for OFS segment.
Image Source: ftindia.com
FLEXTRADE
FlexTrade is an industry pioneer and global leader in broker-neutral, execution and order management trading systems for equities, foreign exchange, options, futures and fixed income securities.
Founded in 1996, FlexTrade Systems is a high-performance execution management and order management systems for equities, foreign exchange, options, futures and fixed income.
FlexTrade is internationally recognized for introducing FlexTRADER, the world's first broker-neutral, execution management trading system, which allows clients to completely control and customize their proprietary algorithms while maintaining the confidentiality of their trading strategies. FlexTrade's solutions span the entire spectrum of multi-asset trading. Including: (a) Buy-side: EMS, OMS, FX, Options, Futures, Fixed Income, TCA, AdvancedAnalytics, Trading Strategies & Algorithms and Market Connectivity Solutions (b) Sell-side: EMS, OMS, FX, Options, Futures, TCA, AdvancedAnalytics, Retail Broker Platform, Trading Strategies & Algorithms and Market Connectivity Solutions

Image Source: flextrade.com
AlgoNomics
A product from the stable of NSEIT, AlgoNomics is an Algorithmic Trading Platform which is designed to Provide Low Latency Execution with comprehensive monitoring and control Mechanism. The solution allows the users to create, execute and monitor strategies for almost all possible market situations for all the Markets viz., Equities, Equity Derivatives and Currency Derivatives.
Each favorable market condition serves as a trigger for order execution using the AlgoNomics platform. AlgoNomics provides for running of multiple strategies simultaneously, maximizing the organizational objective of reducing transaction cost and trading smartly for optimum profitability.
Source: NSEIT
MetaTrader
MetaTrader 5 is an institutional multi-asset platform offering outstanding trading possibilities and technical analysis tools, as well as enabling the use of automated trading systems (trading robots) and copy trading. MetaTrader 5 is an all-in-one platform for trading Forex, Stocks, Futures and CFDs.
MetaTrader 5 allows freedom of movement to the full extent — you can stay active while trading from smartphones and tablets. The Web Platform allows you to work from any web browser and any device.
Additional services expand the functionality of the platform making its capabilities almost limitless. MetaTrader 5 offers the built-in Market of trading robots, the Freelance database of strategy developers, Copy Trading and the Virtual Hosting service.
Image Source: Metatrader4.com
A lot of these above-mentioned algorithmic trading platforms are comprehensive and come with their own charting platforms, smart order routing, fetching the real time tick by tick feed from NSE and sophisticated risk management rules. It is imperative that the price associated with such systems is very high and requires significant capital expenditure at the user's end.
Therefore, some alternatives have emerged to mitigate the financial risk of the traders in terms of capital cost. Here is a snapshot of some of the most popular ones.
Tools
AmiBroker
It's a technical analysis and charting software, which combines the best of two worlds – backtesting as well as executing strategies in real-time. Not being a trading platform per se, the commands are fed to the broker's trading interface. The prices for the standard, professional and ultimate pack are mentioned here.
Since AmiBroker is written in C++, which is the programming language of the native operating system, it can achieve the highest speed in execution of instructions. According to the product description, the AFL language can process as much as 166 million data bars per second on 2GHz CPU. AmiBroker is equipped with a powerful formula language called AmiBroker Formula Language (AFL), allowing you to write trading system rules, define your own indicators and custom commentaries.
Image Source: Amibroker
NinjaTrader
A peer of Amibroker, it is developed for traders interested in futures and forex markets. The platform is free to use for advanced charting, strategy backtesting, and trade simulations. The platform gives the flexibility of several 3rd party indicators and strategies for the users to meet their own requirements. For live trading, the user can either buy a lifetime license or lease it annually for the prices mentioned here.
Tradestation
Another very popular platform for trading in various asset classes, with customizable trading tools. You can find its pricing details and features offered here.
Below is a quick summary of what the above systems have in their scope.
| | | | | |
| --- | --- | --- | --- | --- |
| Name | Type of Asset Class | API Integration | FIX enabled | |
| Omnesys NEST | All asset classes of BSE, NSE, MCX, ICEX, NCDEX | Yes | Yes | |
| ODIN | All asset classes of BSE, NSE, MCX, ICEX, NCDEX | Yes | Yes | |
| Presto ATS | All asset classes of BSE, NSE, MCX, ICEX, NCDEX, DGCX, etc. | Yes | Yes | |
| MetaTrader | Forex | Yes | Yes | |
Next Step
Explore a trading platform which allows you to create, run and implement your Python trading strategy. Quantiacs offers great earning opportunities for successful quants. Learn more about it in our post on 'Python Trading Strategy In Quantiacs Platform'.
If you want to learn various aspects of Algorithmic trading then check out our Executive Programme in Algorithmic Trading (EPAT™). The course covers training modules like Statistics & Econometrics, Financial Computing & Technology, and Algorithmic & Quantitative Trading. EPAT™ is designed to equip you with the right skill sets to be a successful trader. Enroll now!
Disclaimer: All data and information provided in this article are for informational purposes only. QuantInsti® makes no representations as to accuracy, completeness, currentness, suitability, or validity of any information in this article and will not be liable for any errors, omissions, or delays in this information or any losses, injuries, or damages arising from its display or use. All information is provided on an as-is basis.